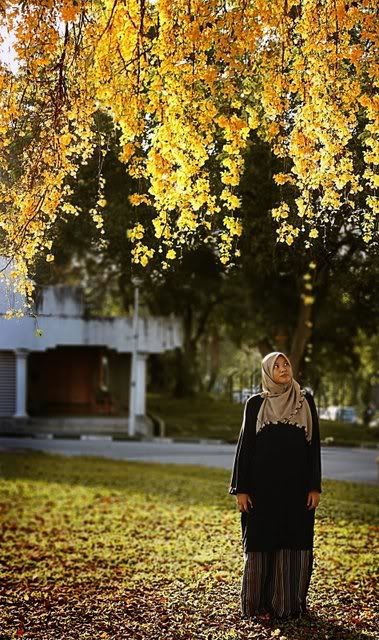 Listening to "
Fallen From The Sky
" by
Glen Hanansard
Completed my 3 months practical training at PTPM last Friday. But..I'm still attached to few projects, something that was off record.
Presentation date is yet to be set. Tak sabar nak balik Ipoh. Lepak!
Anyway, photos were taken somewhere in USM, last Friday morning. The sunlight was perfectly aimed towards the tree which explain the highly saturated color.
When I first saw the tree, I thought it was surreal. Almost something out of a fairytale land.
Highly influenced by Pan's Labyrinth.
As always, trimas Along for filling in the empty spot.
More photos of this magical tree coming soon.
P/S: Selamat Menyambut Maulidur Rasul. 12 Rabiulawwal 1430.