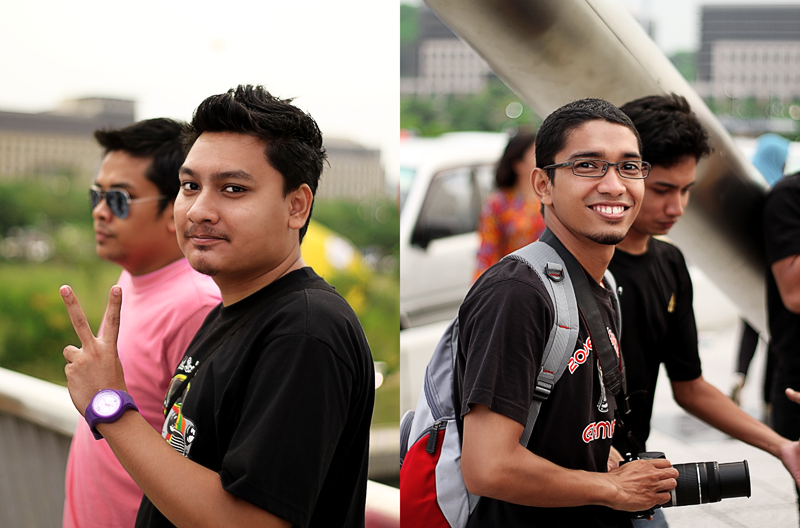 Listening to "
Lust for Life
" by
Girls
I'm always excited whenever I discovered new bands. Girls is on of them.
The vocalist, Christopher Owens definitely got my attention. Haha.
Click
here
to read his interview with FAQMag.
Moving on. Meet up with a bunch of friends the other day. Dah lama tak jumpa.
We planned to see the hot air balloon event but we got there late and everything was wrapping up by then.
We hit the Pasar Malam, then dinner at Wan's house. Then swimming demo by the boys.
Finally supper at Mak Teh with Nadia, Adda and Syuk.
Gambar last tu, haha! At least aku letak gambar je, kalau video nahas kot.
P/S: Tiap kali jumpa, bahan-membahan tak pernah lekang.