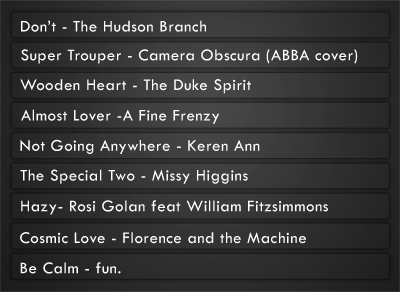 Listening to "
Light Surrounding You
" by
Evermore
This is the sequel to this
one
. More is coming along the way. Just something to update on what I'm listening to.
I just got back from Cameron Highland trip. It was a blast. A five days experience that will be remembered for a very long time.
Took about a thousand photos. Yeap. And almost a hundred videos.
I will update on that soon, but this week is pretty pack with assignment to be submitted, footages to be reviewed.
I know it is just a lame excuse but I need to keep my grade high.
So, come back for more soon.
P/S: Syukur duit dah masuk. Langsaikan hutang.