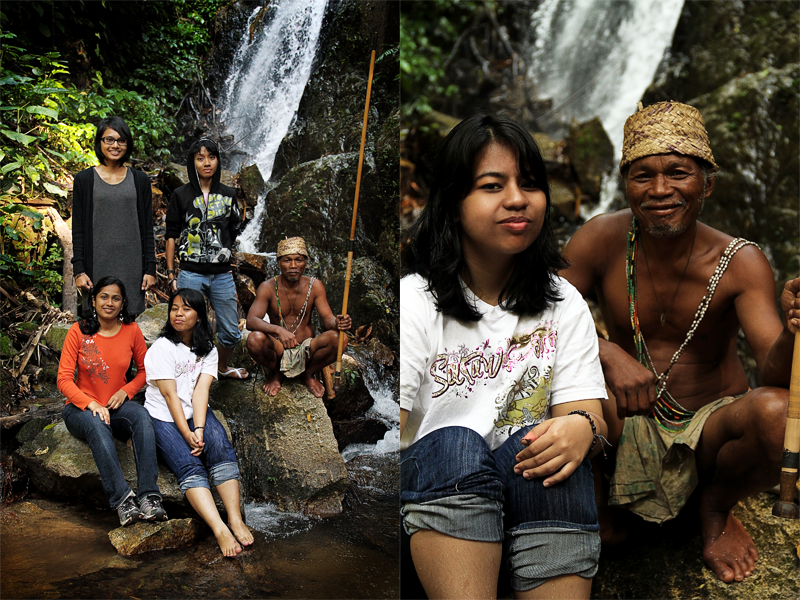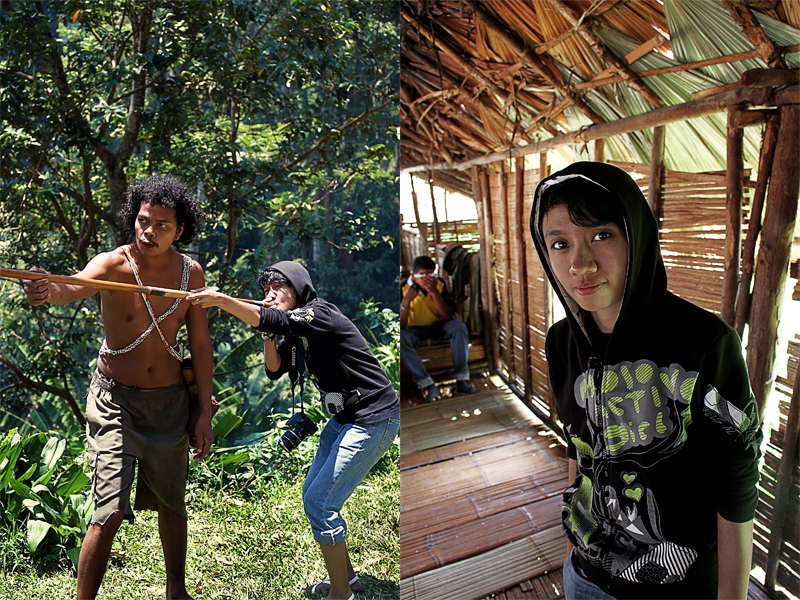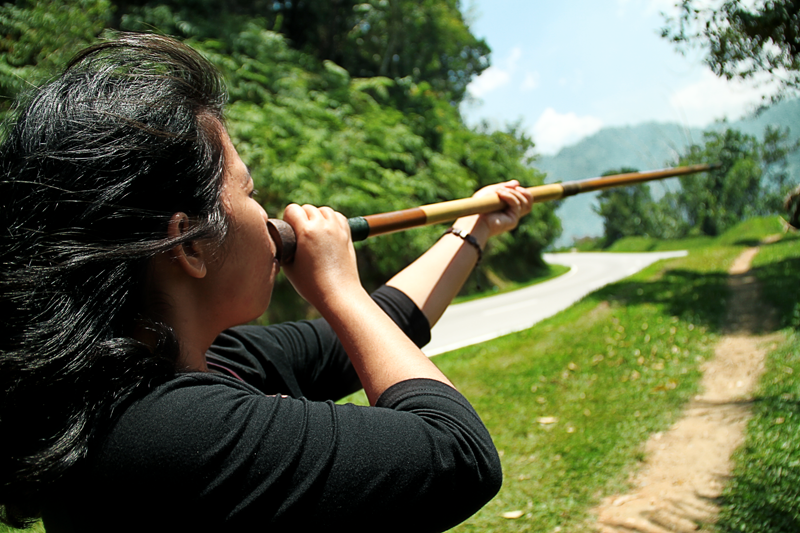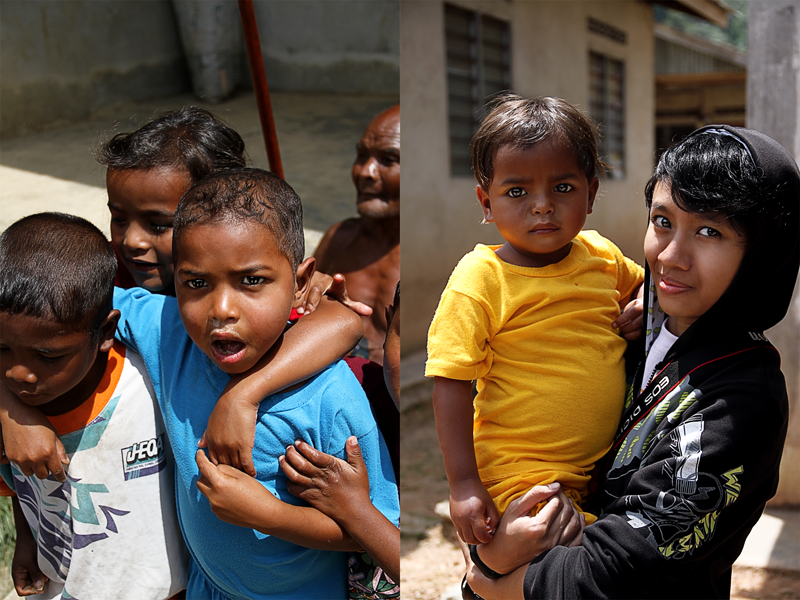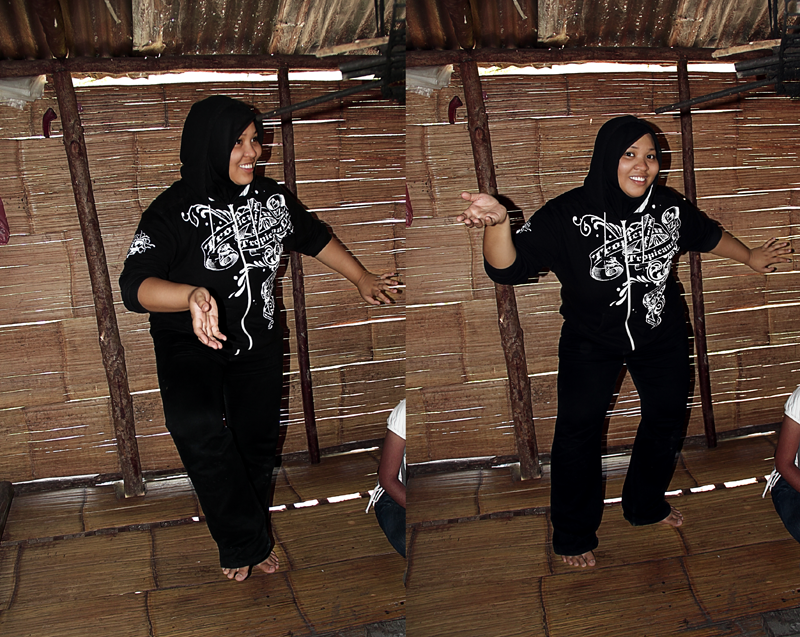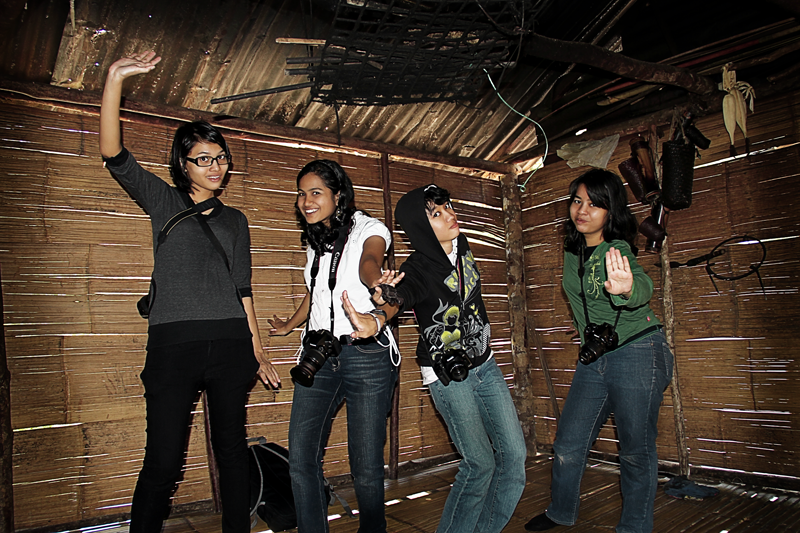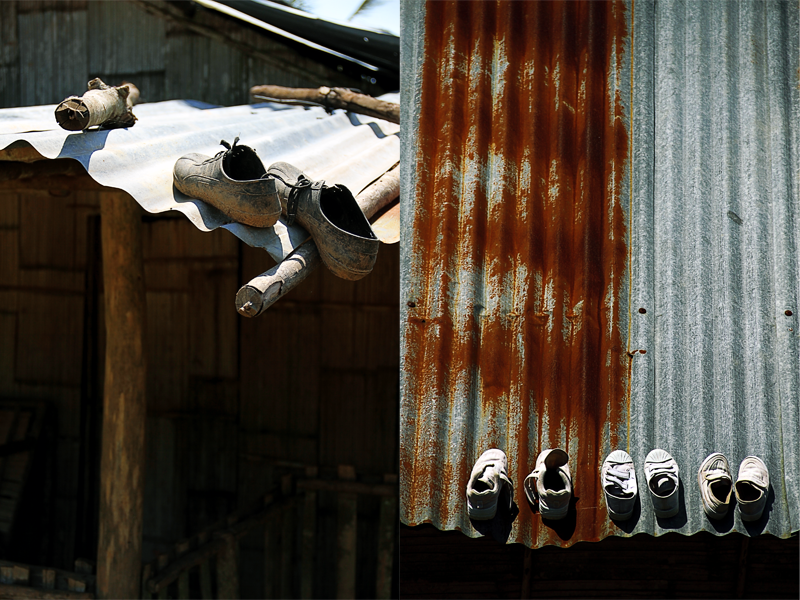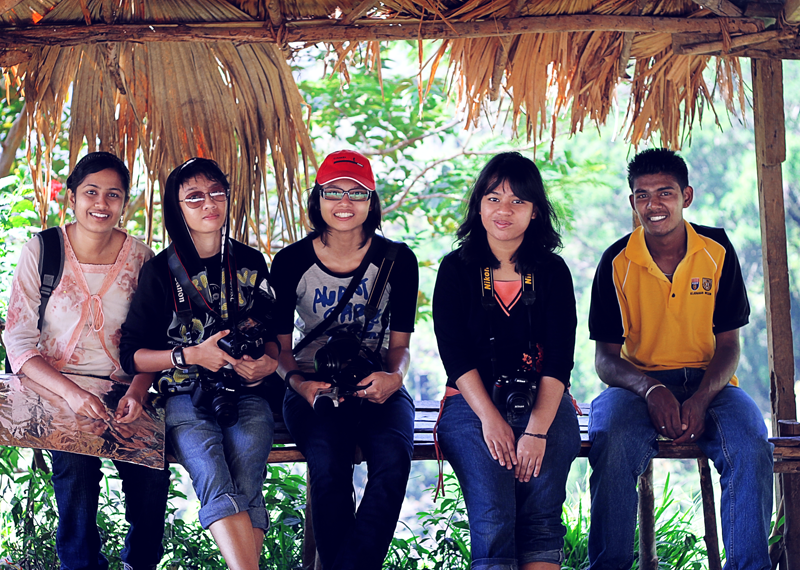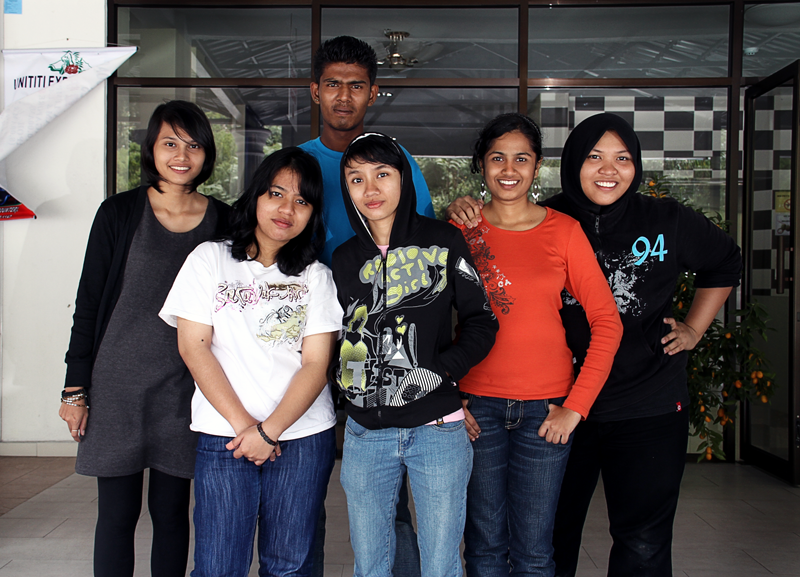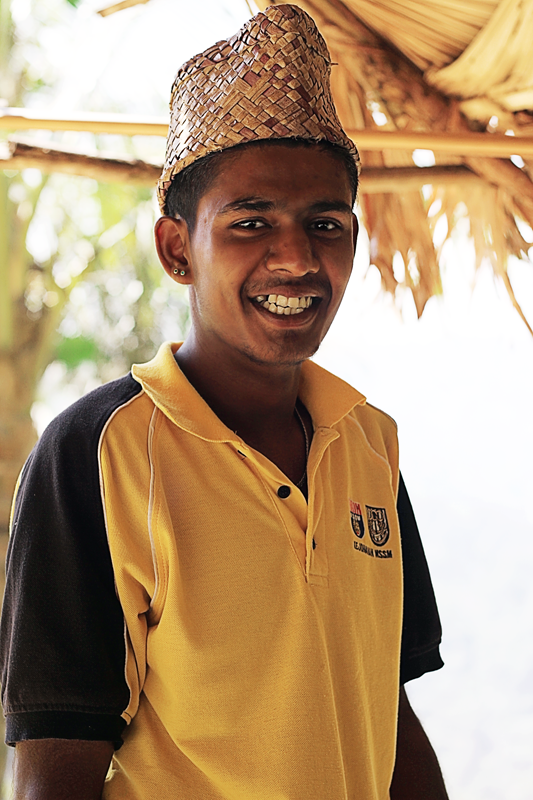 Listening to "
Laura
" by
Girls
We actually went to few villages looking for the right Tok Batin. Kampung Panggen,Kampung Sg Ubi, Kampung Batu 23.
The group photo by the waterfall was on our last day. And if you notice, Sara was quite close to the Tok Batin. Haha.
Apparently, Ali claimed that Sara looked and behaved exactly like his daughter. Haha!
That was the highlight of the day for us. Obviously the Tok Batin have a soft spot for her and the photos where he helped her down the hill was the best.
During our tour to Kampung Panggen, we were told that the Tok Batin was out but his son welcome us into the house and just left us there.
That was when we explored the house and even performed the Sewang dance to welcome ourselves.
Kak Anis took a step further trying to prepare us a meal.
And the tall guy in yellow, well, that's Ravi. He was our tour guide. The best one really.
Ravi showed us his home and it was surrounded by hills of tea plantation and his garden was blooming with roses.
There was even a stream of clear water running down a small bridge infront of his house. True story!
Anyway, Ravi helped us out a lot that we thought of making him part of Future Motion. :)
Thank you Ravi for the experience.
P/S: Ravi made Josie a special head piece out of forest leaves! :)