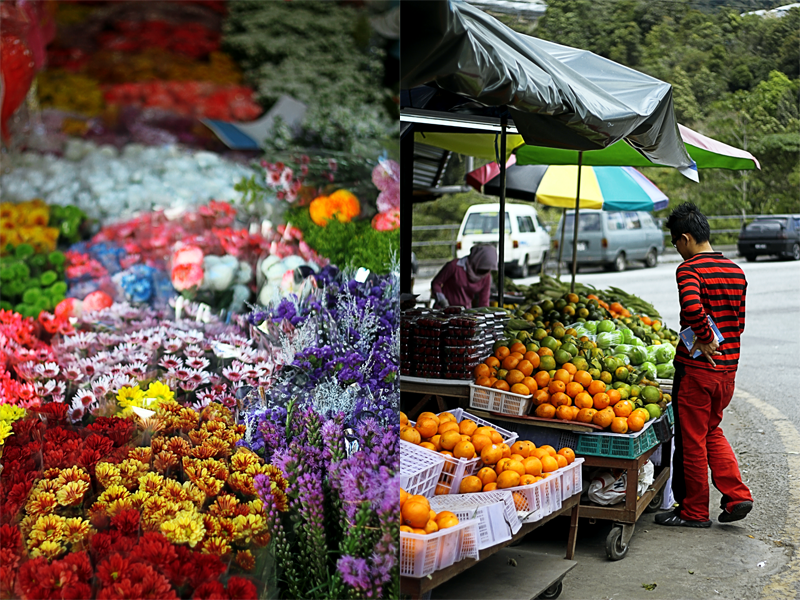 Listening to "
Falling Faster
" by
The Love Willows
Before we head back to Rawang, we stopped by the market in Cameron Highland.
It was a very windy day. Everything was being flown away. Dust was everywhere.
The market was full with flowers, fruits and veggie.
The most colorful goods stacked on the table up front of each shop and the most beautiful bunch of flowers overflow the roadside.
Love it here.
P/S: They sell packs of rose petals. 3 for RM10. Wow!