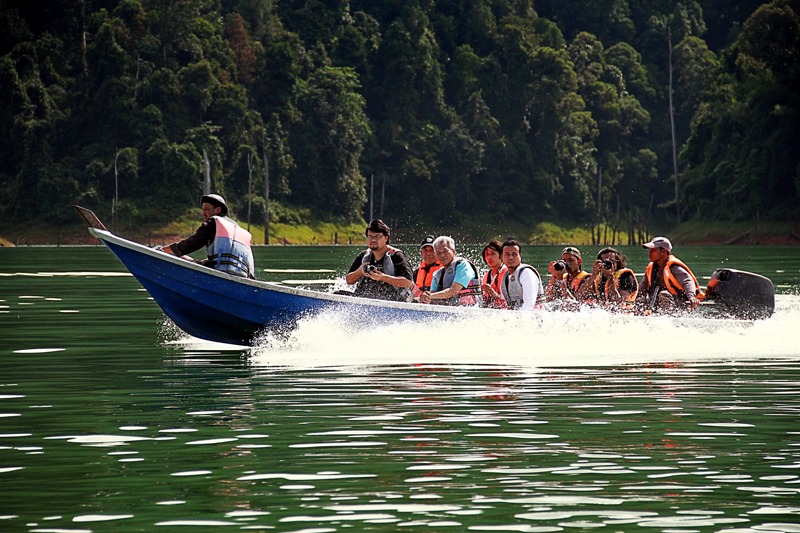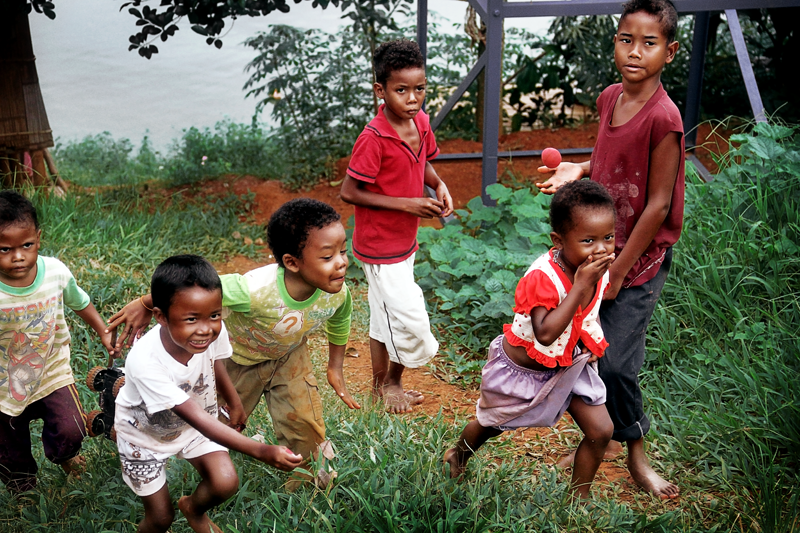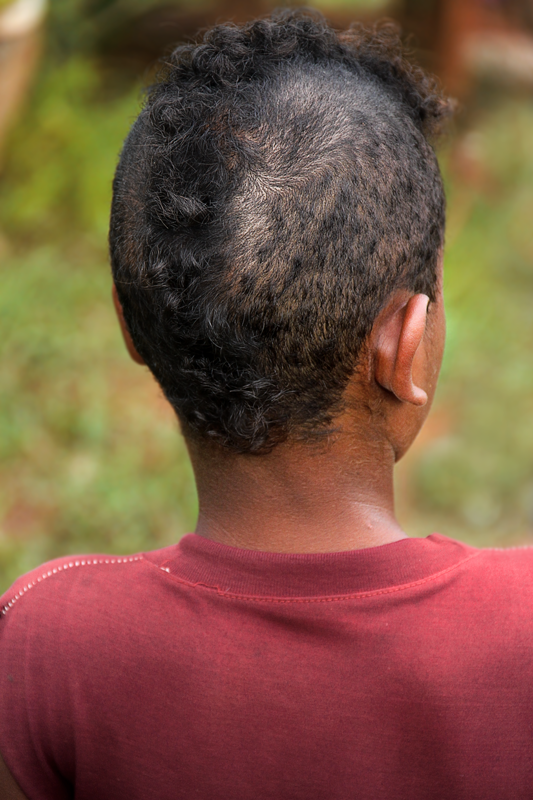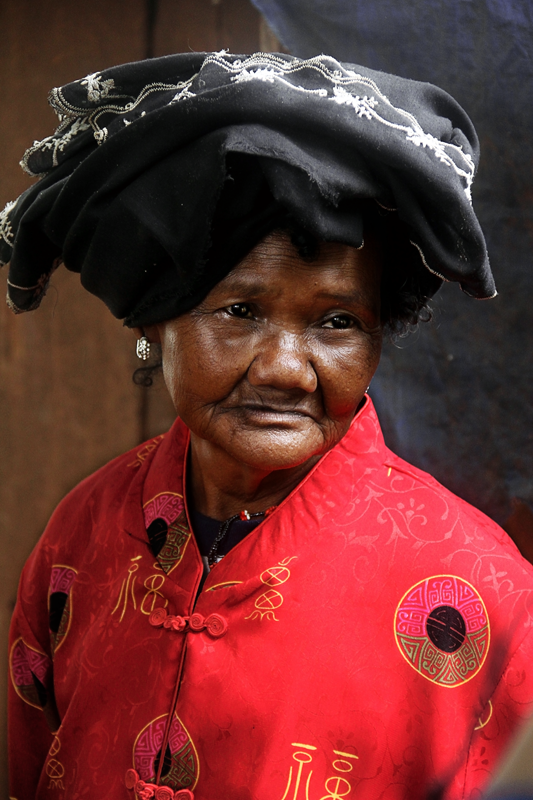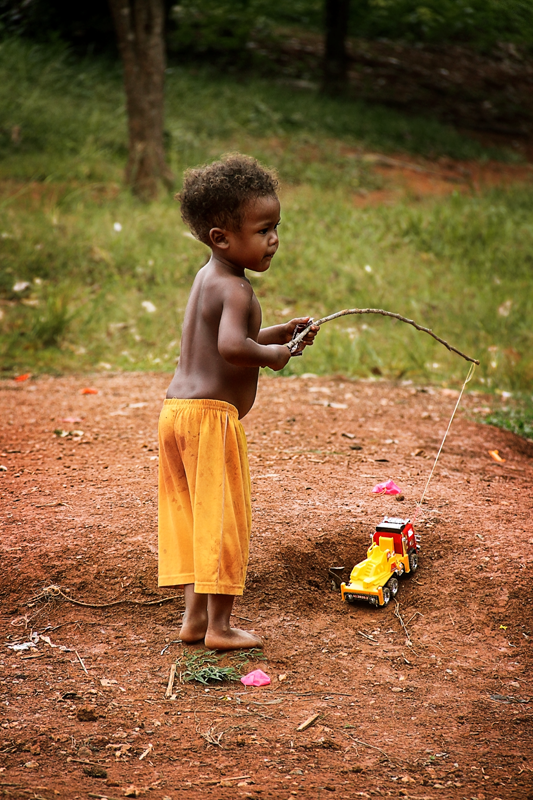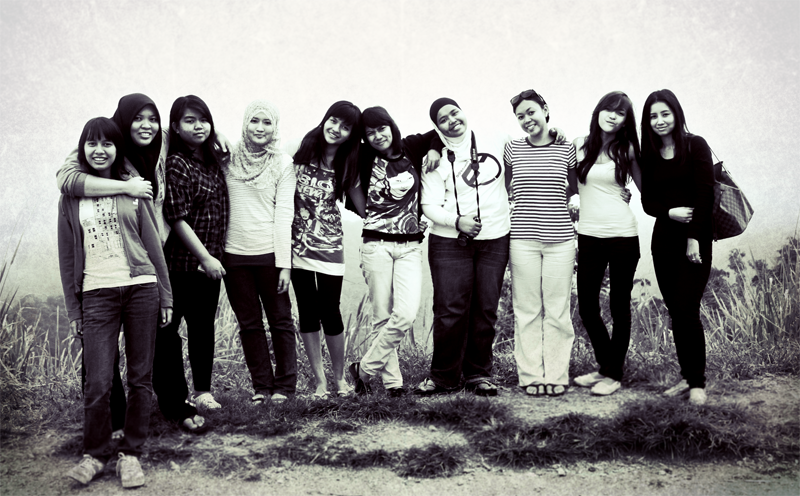 Listening to "
Stolen
" by
Dashboard Confessional
By 3pm we were already on a 45 minutes boat ride before reaching another Jahai village. Kampung Chuweh is situated precisely on the top of a tiny red island. The sight of bamboo huts balancing themselves by the edge of the slope and the bamboo raft drifting by the water edge portray a true settlement of the Jahai.
We climbed up the red muddy dirt and saw the whole village. There was a lot of activity going on in Kampung Chuweh. There were groups of young men playing sepak takraw. Jahai women by their huts taking care of the little one. The old men sitting under the shady tree looking at us the visitors.
I instantly get to work and try to get close to my subject. The people in this village were very hostile at first but with the help of En.Radzi (FCM ex-lecturer) I was able to get few more portraits of the villagers.
I sat with one of the Jahai man and talked about their language and learn few sentences. He told me they built empty huts for visitors to come and stay in the village to experience first hand the Jahai lifestyle. They charge RM 20 per night for every hut.
While the rest of my class were busy taking photos and asking question, a kid with a mohawk hair struck my interest. How on earth did he get the haircut? I followed him and En. Radzi was great enough to persuade him to let us take a picture of him. He was reluctant but we offered sweets and chocolate and he finally gave in. The boy name was Saari, he said that his friend did the haircut and liked it. I bet he is the rebel in the village. Haha.
As the evening came, we said goodbye and get into our boats and left Kampung Chuweh behind. I was drained and went to bed tired and satisfied.
We left Belum in the morning and headed back to MMU. It was a fun trip and hopefully I will be back for my own personal exploring. Belum trip anyone?
P/S: Ironically most of my work revolve around Orang Asli. Hhmm.